A Black History Reader: 101 Question You Never Thought to Ask (Hardcover)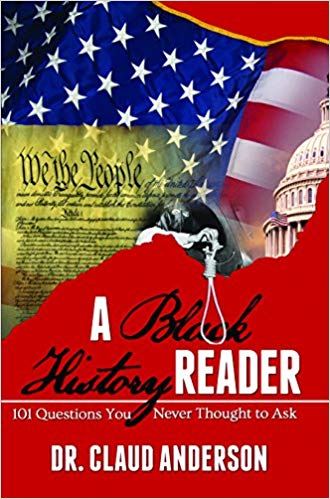 $29.01
Email or call for price.
Description
---
A Black History Reader: 101 Questions You Never Thought to Ask is a stunning book on Race Matters, by Dr. Claud Anderson, noted Forensic Historian. He combines his investigative, research skills and keen knowledge of American history to reconstruct from evidence just how America and Blacks arrived at today's racial conundrum. In this brilliant book, Dr. Claud Anderson, best-selling author, noted political strategist and businessman, explains why race is such an enduring problem in America and why the country is embroiled in issues of the Confederacy, slavery, immigration, athletes taking-a-knee and a myriad of issues based on race and racism. Written in a Q & A format, this book is an easy read and the 101 answers he presents in A Black History Reader reflect the unique background and perspective that will make this, and have made his other books, PowerNomics: The National Plan and Black Labor, White Wealth, national best-sellers and text books continuously for more than 20 years.