Political Economy: A Comparative Approach (Paperback)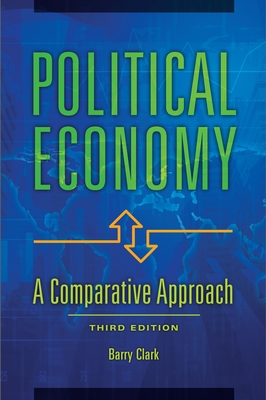 $67.20
Usually Ships in 1-5 Days
Description
---
As 21st-century political debate becomes polarized across ideological lines, students and citizens need to understand the underlying values on which contending arguments are based. The current political gridlock calls for a deeper appreciation of the competing perspectives in political economy. Now revamped for a third edition, Political Economy: A Comparative Approach supplies a truly interdisciplinary examination of the development and evolution of political economy from the Enlightenment onward, drawing material from the realms of political theory, sociology, philosophy, and history as well as from economics to present detailed comparisons of competing perspectives on a variety of current issues.
The book begins with an introduction to political economy that provides readers with an overview of the historical development of the discipline, followed by in-depth analyses of four ideological perspectives in political economy--Classical Liberalism, Radicalism, Conservatism, and Modern Liberalism. The author then applies each of the four ideological perspectives to a range of contemporary issues, such as the role of government, economic instability, poverty, labor relations, discrimination, education, culture, the environment, and international trade. Readers will gain insight into the methods and practice of political economics as well as better understand the history of political/economic thought and the effects of historical processes--European industrialization, for example--on modern debates.
About the Author
---
Barry Clark, PhD, is emeritus professor of economics and former department chairperson at the University of Wisconsin-La Crosse. He currently teaches at the University of Colorado-Boulder.