Strange Fruit, Volume 1: Uncelebrated Narratives from Black History (Prebound)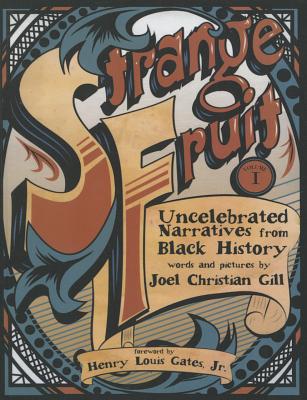 About the Author
---
Joel Christian Gill is the chairman, CEO, president, director of development, majority and minority stock holder, manager, co-manager, regional manager, assistant to the regional manager, receptionist, senior black correspondent, and janitor of Strange Fruit Comics. In his spare time he is the Chair of Foundations at the New Hampshire Institute of Art and member of The Boston Comics Roundtable. He received his MFA from Boston University and a BA from Roanoke College. His secret lair is behind a secret panel in the kitchen of his house (sold separately) in New Boston, New Hampshire where he lives with his wife, four children, talking dog, and two psychic cats.

Henry Louis Gates, Jr., is Director of the W.E.B. Du Bois Institute for African and African American Research and Alphonse Fletcher University Professor at Harvard University. A host for PBS, including the recent series "The African Americans: Many Rivers to Cross" and "Black in Latin America."

Professor Gates is the author of 16 books, the first Black American to earn a Ph.D. from Cambridge, in the first class awarded the MacArthur Foundation "genius grants" and the first African American scholar to receive the National Humanities Medal. He is also the Editor-in-Chief of TheRoot.com, a daily online magazine focusing on issues of interest to the African American community and written from an African American prospective.