Photography in Africa: Ethnographic Perspectives (Hardcover)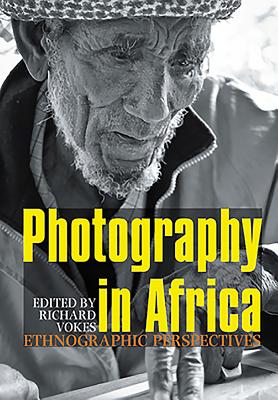 $117.00
Email or call for price.
Description
---
This collection of studies in African photography examines, through a series of empirically rich historical and ethnographic cases, the variety of ways in which photographs are produced, circulated, and engaged across a range of social contexts. In so doing, it elucidates the distinctive characteristics of African photographic practices and cultures, vis- -vis those of other forms of 'vernacular photography' worldwide. In addition, these studies develop areflexive turn, examining the history of academic engagement with these African photographic cultures, and reflecting on the distinctive qualities of the ethnographic method as a means for studying such phenomena. The volumecritically engages current debates in African photography and visual anthropology. First, it extends our understanding of the variety of ways in which both colonial and post-colonial states in Africa have used photography as a means for establishing, and projecting, their authority. Second, it moves discussion of African photography away from an exclusive focus on the role of the 'the studio' and looks at the circulations through which the studios' products - the photographs themselves - later pass as artefacts of material culture. Last, it makes an important contribution to our understanding of the relationship between photography and ethnographic research methods, as these have been employed in Africa. Richard Vokes is Senior Lecturer in Anthropology at the University of Canterbury, New Zealand, and author of Ghosts of Kanungu.